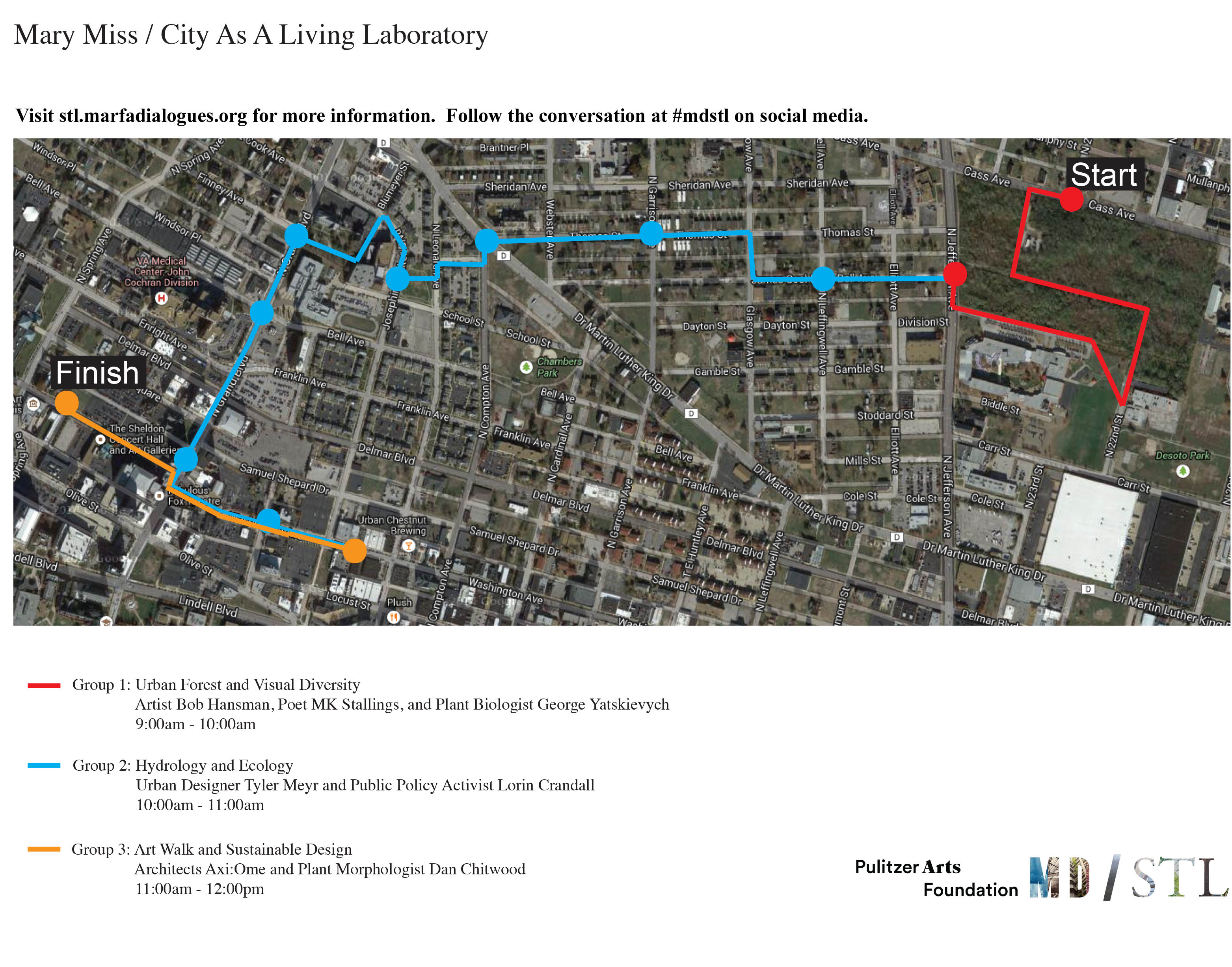 Join artist Mary Miss and St. Louis area architects, urban designers, artists, and biologists from Danforth Plant Sciences Center and the Botanical Gardens on a walk from Pruitt-Igoe to Pulitzer Arts Foundation, to discuss sustainability and design in St. Louis.
Meet at the corner of 23rd and Cass Avenue at 9 am on Saturday, August 2, 2014.
The walk will… Read More >
Natural Resources Defense Council and artist Jenny Kendler will bring "Milkweed Dispersal Balloons" to St. Louis for Marfa Dialogues. The project is a mobile food cart that will distribute milkweed seeds across the area, to strengthen the declining monarch butterfly population.
The natural selection of Jenny Kendler
Artist and environmental activist Jenny Kendler makes complex work about the weird relationship… Read More >